Image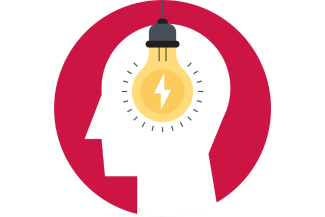 5:00 pm - 8:00 pm
Gordon Dining & Event Center
770 W. Dayton St.
Madison WI, 53706
We are making plans to bring our Fall Community Lecture back in person this year. This free community educational event will offer news about cutting-edge research in Alzheimer's disease and provide information to help people improve brain health and live healthier lives. The Fall Community Lecture will feature presentations by University of Wisconsin faculty focusing on blood-based biomarkers and risk and protective factors of Alzheimer's disease. The event will begin with a healthy aging resource fair and refreshments and will end with a Q & A panel with the evening's presenters. Everyone is welcome. RSVPs are not required but are appreciated. 
Event Schedule and Registration
5–6 p.m. Resource fair and refreshments
6–8 p.m. Featured speakers and Q & A panel
"Sleeping Your Way to Better Brain Health," Dr. Steven Barczi, University of Wisconsin
"Is the Future Now? Blood-Based Biomarkers in Alzheimer's Disease," Dr. Nathaniel Chin, University of Wisconsin
"Know Your Numbers for Cardiovascular and Brain Health," Dr. Cynthia Carlsson, University of Wisconsin
Register to join us on Wednesday, October 12, 2022, from 5–8 p.m.
Follow this event on Facebook
Watch recordings from the 2022 Fall Community Lecture
Blood-Based Biomarkers, Risk and Protective Factors of Alzheimer's Disease (Full lecture recording)
Part 1: Watch "Sleeping Your Way to Better Brain Health," by Steven Barczi, MD
Part 2: Watch "Is the Future Now? Blood-Based Biomarkers in Alzheimer's Disease," by Nathaniel Chin, MD
Part 3: Watch "Know Your Numbers for Cardiovascular and Brain Health," by Cynthia Carlsson, MD, MS
Generously sponsored by: