The Dr. Daniel I. Kaufer Lecture Series is an educational program devoted to shaping future generations of dementia care professionals. Prior to his death, Dr. Kaufer donated a gift to the UW Initiative to End Alzheimer's to establish an endowed lecture series continuing his commitment to dementia care. 
This educational event is designed for professionals working in dementia care, including memory care providers, neuropsychologists, nurses and social workers.
The 2nd Annual Daniel I. Kaufer Lecture will be held in spring 2022.
Past Events
2021
June 1, 2021
"Diagnosis and Management of Dementia with Lewy Bodies"
This virtual event was held on Zoom. Watch a recording.
The inaugural Dr. Daniel I. Kaufer Lecture was presented by guest lecturer Bradley F. Boeve, MD, Mayo Clinic. Dr. Boeve's clinical and research interests include normal aging, neurodegenerative disorders that cause cognitive impairment or dementia, neurogenetics, prion disorders, and neurological sleep disorders. 
View a PDF flyer about this event.
About Dr. Daniel Kaufer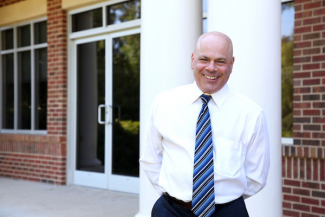 Decades of Dr. Kaufer's career were based at the University North Carolina at Chapel Hill (UNC), where he was a renowned neurologist specializing in frontotemporal dementia and Lewy body dementia. His life and education, however, have local roots. Dr. Kaufer received a bachelor's degree in molecular biology and zoology from the University of Wisconsin–Madison in 1983, and medial degree from the UW School of Medicine and Public Health in 1988.
He completed residency at the University of Pittsburgh Medical Center and a fellowship at the University of California, Los Angeles. He was a professor of neurology at UNC, founding director of the UNC Memory Disorders Program, chief of the Memory and Cognitive Disorders Division in the Department of Neurology, and associate professor in the Department of Psychiatry.
Dr. Kaufer died July 2, 2020, less than two months after receiving a sudden cancer diagnosis. He was 61. 
In his personal life, those who knew Dr. Kaufer described him as a caring, generous family member and friend who loved classic films and was a great home chef. They also remember the plants. Dr. Kaufer's home had more than a hundred house plants, his office was home to several dozen more, and he curated garden beds in his yard. Gardening was a therapeutic tool for him. He told his family he could control plants and help them thrive, in a way that's not always possible for a physician to help people.
Read an article about Dr. Kaufer's philanthropic gift that established the lecture series in his name.