Lightning Funding Awards
The Wisconsin ADRC Research Education Component (REC) awarded the following researchers Lightning Funding Awards in February 2021.
Image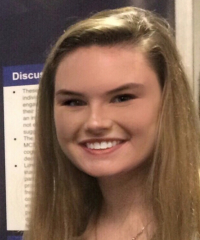 Nicole Kehoe, Corinna Burger Lab, Junior undergraduate student 
Research Project Title: Adeno-associated viral gene delivery of wild-type human tau induces progressive neurodegeneration and formation of insoluble tau species in the hippocampi of middle-aged rats
Image
Tobey Betthauser, Betthauser Lab, Junior Faculty, UW Department of Medicine (geriatrics)
Project: This funding will support the purchase of a high-powered computer that will enable development of longitudinal image processing code, and deployment of these pipelines to process and harmonize data from several different cohort studies (e.g. ADNI, BLSA, WRAP, BIOCARD, ADCS, NIAD, etc.). This computer will not only support my immediate research program, but will also be available to other WADRC researchers for image processing and other CPU-intensive tasks.
Image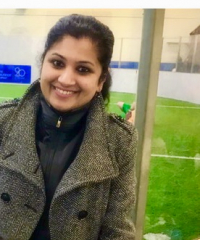 Reji Babygirija, Lamming Lab, second-year PhD student in the Cellular and Molecular Biology program
Research Project Title: To investigate the effects of protein restriction on metabolic health, cognitive functioning and Alzheimer's disease pathology in a mouse model of Alzheimer's Disease
Image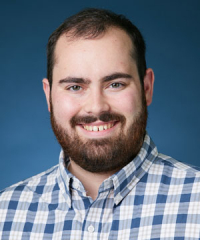 Chandler Est, RM Murphy Lab, fifth-year PhD student in the Biotechnology Training Program 
Research Project Title: CRISPRi-edited iPSC models of the blood brain barrier for mechanistic studies of Vitamin A transport and the implications in Alzheimer's disease
Image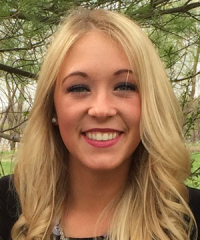 Sarah Lechner, Ciucci Lab, Associate Research Specialist/Academic Staff
Research Project Title: Whole blood RNA sequencing and analysis of biomarkers predicting degenerative disease  
This research will use RNA sequencing of whole blood samples from a validated rat model of early-onset Parkinson disease to investigate potential biomarkers and overlap with other degenerative diseases.
Image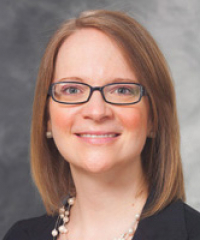 Laura Hancock, Junior Faculty 
Research Project Title: Randomized, Double‐Blinded, Placebo Controlled Pilot Trial of the Feasibility of High Definition Transcranial Direct Current Stimulation and Cognitive Training in Patients with Mild Cognitive Impairment 
The funding helps support us in measuring the cognitive effects of these interventions!
About the Lightning Funding Awards
UW–Madison trainees and researchers interested in obtaining funding to support research direct costs should consider applying for a REC Lightning Funding Award. Award amounts range between $500 and $5,000.
The mission of the Wisconsin Alzheimer's Disease Research Center Research Education Component (REC) is to inspire and train the next generation of Alzheimer's disease researchers. We do this by supporting educational and career development activities and promoting Alzheimer's disease-centered research instruction that helps researchers become independent future Alzheimer's disease research leaders.
Funding could be used to support research/experimental supplies including the following:
Animal costs
Software
Assay kits (biomarker and other assays)
Genotyping 
Data costs 
Neuroimaging costs
Eligibility
Recipients must be students or staff at UW–Madison and must meet the following criteria:
Undergraduate through junior faculty
Engaged in a current research project connected to Alzheimer's disease or a related disorder
Questions? 
Please email Sheryl Spensley if you have questions or need additional information.