Image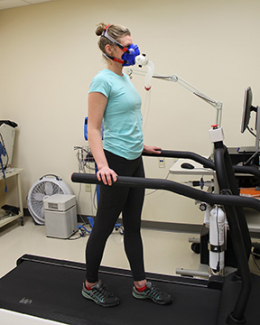 Everything we have learned about memory, memory treatments and memory disorders is known because somebody volunteered for a research study. Thanks to study participants, researchers are making great strides in the early diagnosis of memory problems and in identifying potential new interventions to help treat, delay the onset and possibly prevent Alzheimer's disease. Scientists are also learning more about how to identify the disease and the variety of different lifestyle, environmental and genetic factors that contribute to disease risk and resilience.
The Wisconsin Alzheimer's Disease Research Center is actively recruiting study participants from all walks of life.
Please visit our Open Studies page to learn about studies currently recruiting research participants. Or fill out the Research Recruitment Registry enrollment form.
Learn more about participating in a research study by reading the information below.
Frequently Asked Questions about Study Participation
Will I receive test results?
You will receive a copy of your blood lab results. If you have concerns about any blood lab results, you should contact your primary care provider.
If the memory tests performed during the course of a research study reveal something unexpected that is concerning, the study team will contact you. If your memory diagnosis changes, we will notify you of the change. If you have a memory disorder (i.e. Alzheimer's disease or mild cognitive impairment), you may request a written summary of your cognitive results from the study team. If you want us to share this summary with your primary care provider or memory care specialist, we can arrange that as well.
What happens if there are unexpected findings?
If any of your blood or spinal fluid results are medically important and treatment is available, a clinician from the research study team will contact you to discuss the issue. If we notice an abnormality on an MRI scan, we will notify you.
The MRI scans, as well as the report from a research study, will not be added to your medical record. Only you and/or your physician will be informed of findings for which the radiologist recommends clinical follow-up. You will not be informed of findings judged unimportant by our clinicians.
Will you share my information with my physician?
You may choose to have your physician informed of findings that we report to you. Please note, if you choose to have your physician informed of findings, that information will likely be added to your medical records. 
Where can I go for clinical care?
As a research institution, we do not provide a formal clinical diagnosis of Alzheimer's disease and/or other memory disorders. If you would like to learn more about seeing a specialist and undergoing a memory assessment, please contact your physician or visit our How to Get a Diagnosis webpage.
Observational and Interventional Studies
There are two main types of Alzheimer's disease research studies — observational and interventional. All research studies are helpful in advancing various aspects of medicine. Most studies look at ways to prevent, detect or treat disease.
Image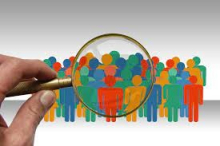 What is an observational study?
In an observational study, the behavior of a participant is observed but researchers do not influence or change it. No attempt is made by the researcher to affect the outcome of the study. In other words, no treatment is given. Instead, researchers observe the health outcomes that come from the participant's normal, unchanged lifestyle.
A benefit of this type of study is that it allows larger populations to be studied over a long period of time if needed. The Wisconsin ADRC Clinical Core is an example of an observational study.
Image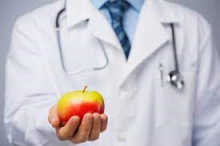 What is an interventional study?
In an interventional study, researchers influence or change the behavior of a participant through treatments or lifestyle interventions. This study tests (or tries out) an intervention — a potential drug, medical device, activity or procedure — in people. An interventional study is also commonly referred to as a clinical trial. 
The goal of an interventional study is to see how the specific intervention (for example, diet change) affects the issue being studied (for example, weight gain).
Medical Care Versus Medical Research
Medical research is an important part of improving medical care and finding better treatments and interventions for certain diseases and conditions. It's also a way to study trends, identify the cause of an illness or evaluate ways in which genetics may be related to an illness.
Many people ask us about the differences between medical care and research visits. Before we explain the differences, we want to share the following list of similarities:
The same doctors and staff can work on both medical care and research teams
Doctor appointments and research study visits can take place in similar settings such as clinics and hospitals
Treatments, procedures and tools may be the same or similar in both care and research settings
High standards of safety and protection are followed for both patients and research participants
Below are some differences between medical research and medical care that you may want to consider when deciding to join a research study.
Image

Medical Care
Going to the doctor for your personal health.
Doctor may explain test results and determine a care plan. You may receive prescriptions, referrals for further care or changes to your current medications.
All results and findings go into your medical record.
Benefits the individual.
Patient and/or health insurance pays for visit.
Medical Research
Going to a research visit. Scientists will study the information you provide to us.
Not all test results are shared with participants. Recommendations may be given, but no prescriptions are made.
Lab results go into your medical record as a research visit, but no other data is shared.
Benefits science and future generations.
Study visits are paid for by grant funding and/or private donations.