Amy JH Kind, MD, PhD
Amy JH Kind, MD, PhD
Image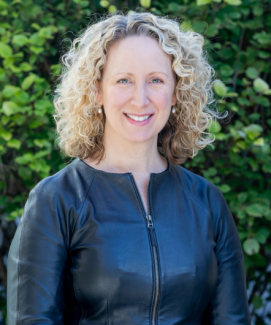 Professor
Department of Medicine
Division of Geriatrics and Gerontology
Clinical Science Center
Education
MD, University of Wisconsin School of Medicine and Public Health
PhD, Population Health, University of Wisconsin School of Medicine and Public Health
Residency, Internal Medicine, Massachusetts General Hospital
Geriatrics Fellowship, University of Wisconsin
Professional Activities
Dr. Amy Kind, MD, PhD, is director of the Department of Medicine Health Services and Care Research Program and associate professor in the Division of Geriatrics, both within the University of Wisconsin School of Medicine and Public Health. She also is director of the VA Cognitive Care Clinic and attends on the inpatient geriatrics consult service at the William S. Middleton Memorial VA Hospital in Madison, WI. In addition, she is leader of the Care Research Core and co-leader of the Research Education Component at the Wisconsin Alzheimer's Disease Research Center.
Dr. Kind is a national leader in the field of neighborhood-level socioeconomic contextual disparities, especially as they relate to brain health and Medicare policy. She has multiple active R01s to support this research from the NIH/National Institute on Minority Health and Health Disparities (NIMHD), the NIH/National Institute on Aging (NIA), and has served as a technical expert on these issues for US State and Federal entities. Dr. Kind also designs, leads and assesses systems interventions that improve care for high-risk older adult patients, including those with dementia, and that are particularly applicable in low-resource and safety-net hospital settings. Some of these programs have disseminated widely.
Research Interests
Dr. Kind leads a robust research program focused on assessing and improving care for highly vulnerable and disadvantaged older adult populations, especially those with Alzheimer's disease. She strives to develop novel ways to eliminate health disparities through innovative research in health policy and clinical programs.