Image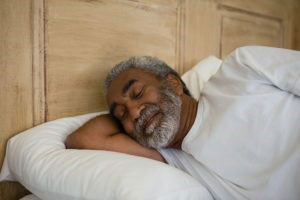 10:00 am - 12:00 pm
Madison Public Library - Sequoia
4340 Tokay Blvd
Madison WI, 53711
Updated March 16, 2020
In alignment with UW–Madison and CDC guidelines related to COVID-19 (coronavirus), Healthy Living with MCI: Sleep Your Way to a Better Brain, scheduled for March 28, has been canceled. The Wisconsin Alzheimer's Disease Research Center and the Alzheimer's Association Wisconsin Chapter, sponsors of the event, will be in contact when circumstances change and the event is rescheduled.
Event cancelation is part of a larger proactive UW–Madison campus and SMPH plan to minimize person-to-person spread of COVID-19 in our community. Thank you for your understanding.
---
Steve Barczi, MD, is a clinician-educator who has worked in the areas of general geriatrics care, memory care, and sleep disorders over the past 25 years. Kate Sprecher, PhD, is a postdoctoral research associate at the University of Wisconsin. She has been studying how sleep affects brain health and cognitive performance for 15 years. The doctors will review some of the basic principles of sleep and how poor sleep can predispose toward conditions such as dementia. View a PDF flyer for Sleep Your Way to a Better Brain.
Learn more about this class series and view upcoming dates and archived past classes at the series web page.
REGISTRATION
This event has been canceled. If you have any questions, please contact Bonnie Nuttkinson at (608) 265-0407 or bnuttkin@medicine.wisc.edu.