Catherine L. Gallagher, MD
Catherine L. Gallagher, MD
Image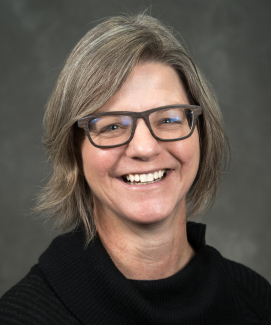 Professor
Department of Neurology
Education
Dr. Gallagher is a professor of neurology at the University of Wisconsin School of Medicine and Public Health and the chief of Neurology at the William S. Middleton Memorial Veterans Hospital. She is a movement disorders specialist, providing care for patients with Parkinson's disease as well as other neurodegenerative disorders.
Professional Activities
BS, Stanford University, Stanford, California
MD, University of Colorado
Residency, University of Wisconsin Hospitals and Clinics, Madison, Wisconsin
Research Interests
Dr. Gallagher's primary research interest is the development and use of of brain imaging biomarkers in Parkinson's disease, Alzheimer's disease, and related neurodegenerative disorders. Her research program has been funded through national VA grants since 2007. Her current studies aim to identify preclinical markers for Parkinson's disease in Veterans with sleep disorders. She also enjoys many productive collaborations with the Wisconsin ADRC, which are focused on the detection and modification of Alzheimer's disease risk.