Human factors engineering is the study and design of interactive systems, tools and technologies to best assist individuals in need. We are joined by Nicole Werner, PhD, an engineer working on a mobile technology to serve the lives of informal caregivers. Guest: Nicole Werner, PhD, Harvey D. Spangler Assistant Professor in the Department of Industrial and Systems Engineering, College of Engineering, University of Wisconsin-Madison
Episode topics:
Explanation of the field of human factors engineering: 1:05
The challenges of informal caregiving: 2:22
What are some useful user friendly features for the app? 5:32
How is the app being tested and improved? 11:38
How do you know when the app will be ready for launch? 14:15
Does your lab work with other technology tools for individuals with dementia and their caregivers? 15:55
As consumers, what are the essential features that we should look for in technology assistance?: 18:10
Have you encountered any tools you've found helpful? 20:07
What have you learned about caregiving in your work? 22:55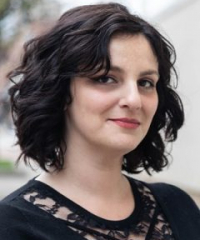 Subscribe to this podcast through Apple Podcasts, Spotify, Podbean, or Stitcher, or wherever you get your podcasts.