Image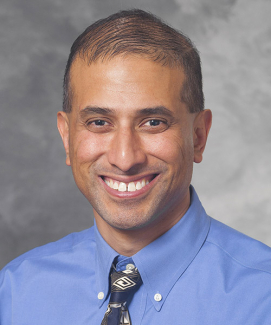 The University of Wisconsin School of Medicine and Public Health is one of four sites awarded a total of $7.5 million from the National Institutes of Health (NIH) to conduct research that could lead to improved care in emergency departments for people with dementia.
The effort aims to leverage expertise in emergency medicine, geriatrics and Alzheimer's disease and related dementias to identify gaps in emergency care for people with dementia and address those gaps, according to Manish Shah, MD, MPH, professor of emergency medicine and co-principal investigator. 
"The emergency department is not an ideal care setting for people with dementia," Shah said. "What we want to do is find better ways to care for one of our most vulnerable populations, namely older adults with cognitive impairment."
The funds will support Geriatric Emergency Care Applied Research Network 2.0 – Advancing Dementia Care (GEAR 2.0 ADC), which is a collaboration between UW, Yale School of Medicine, Feinberg School of Medicine at Northwestern University and Washington University School of Medicine in St. Louis. All four institutions are home to an NIH-National Institute on Aging-designated Alzheimer's Disease Research Center.
Read more in the UW School of Medicine and Public Health press release