Image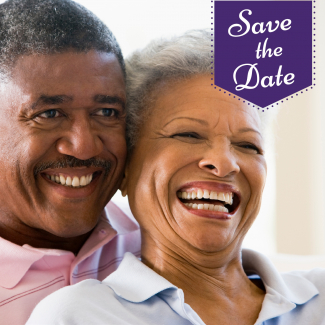 8:30 am - 2:30 pm
Wyndham Garden Hotel
2969 Cahill Main
Updated March 11, 2020 -- This event has been canceled.
Canceled: Solomon Carter Fuller Brain Health Brunch and Ecumenical Candlelight Service of Remembrance, March 13-14
In alignment with the UW–Madison and CDC guidelines related to COVID-19 (coronavirus), the Solomon Carter Fuller Brain Health Brunch and Ecumenical Candlelight Service of Remembrance, scheduled for March 13 and March 14, have been canceled. The Wisconsin Alzheimer's Disease Research Center and the Alzheimer's & Dementia Alliance of Wisconsin, sponsors of the event, will be in contact when circumstances change and the event is rescheduled.
While there are relatively few confirmed cases of COVID-19 in Dane County, the number of cases nationally continues to grow. Event cancellation is part of a larger proactive UW–Madison campus plan to minimize person-to-person spread of COVID-19 in our community. Thank you for your understanding. 
If you have questions about COVID-19, please visit the U.S. Centers for Disease Control website. You can also find information on COVID-19 on the Public Health Madison & Dane County website, or you can hear a daily update by calling their information line at (608) 243-0587.
Registration
This event has been canceled.
Featured Speaker
Image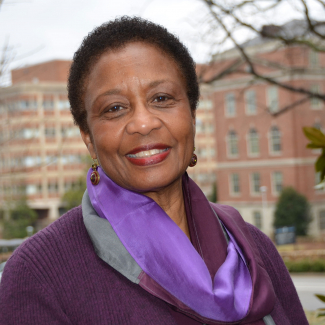 Peggye Dilworth-Anderson, PhD, is professor of Health Policy & Management at the Gillings School of Global Public Health, University of North Carolina- Chapel Hill. Her research focus is on health disparities and Alzheimer's disease with an emphasis on building knowledge for the scientific and lay community to inform conducting culturally relevant research and disseminating information about Alzheimer's disease and related disorders in medically underserved diverse populations.
In recognition of her research in aging, Dr. Dilworth-Anderson received the Pearmain Prize for Excellence in Research on Aging from the University of Southern California (USC) Roybal Institute on Aging. This award exemplifies outstanding contributions to the field of translational aging research and its import to issues directly relating to older people. UNC awarded her the University Diversity Award in recognition of her commitment to diversity and inclusion in research, teaching and leadership. She received the Ronald & Nancy Reagan Alzheimer's Research Award for her research contributions on Alzheimer's disease in medically underserved populations from the Alzheimer's Association. 
Dr. Dilworth-Anderson has served in numerous leadership roles throughout her career. Having a strong commitment to supporting the next generation of researchers in aging, Dr. Dilworth-Anderson has dedicated many years to training and mentoring graduate and medical students, fellows, and junior and mid-career faculty interested in the field of aging.
A graduate of Tuskegee Institute, Dr. Dilworth-Anderson received her master's and doctorate degrees in sociology from Northwestern University and post-doctoral training from the Midwest Council of Social Research in Aging. She is a fellow of the Gerontological Society and National Council on Family Relations.
About Dr. Solomon Carter Fuller
Image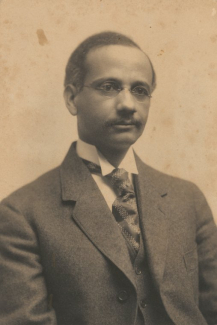 Dr. Solomon Carter Fuller (1872-1953) was the first African American psychiatrist and a pioneer in Alzheimer's disease research. He played a key role in the development of psychiatry in the 1900s. Fuller worked closely with Dr. Alois Alzheimer, whose pioneering brain research resulted in the disease being named after him.
Fuller was born in Monrovia, Liberia, in 1872, the son of Americo-Liberians and grandson of former Virginia slaves who bought their freedom and later emigrated to Liberia to help establish a settlement of African Americans. He moved to the United States in 1889 to attend college, earning an undergraduate degree from Livingstone College in Salisbury, North Carolina, and a medical degree from the Boston University School of Medicine. For much of his professional career, Fuller worked concurrently as a pathologist at Westborough State Hospital in Westborough, Massachusetts, a faculty member at the Boston University School of Medicine, and a psychiatrist in private practice. In 1904, Fuller traveled to Munich, Germany, one of five foreign doctors chosen to work with psychiatrist Dr. Alois Alzheimer at the Royal Psychiatric Hospital. During his year of study there, Fuller gained interest in neuropathology and the disease that would eventually be known as Alzheimer's disease. Upon returning to the United States, Fuller published some of the first papers in English on "presenile dementia," which would later be referred to as Alzheimer's disease.
Sources
Fuller, Solomon Carter (1872-1953). Accessed 12/11/16.
Solomon Carter Fuller: First Black Psychiatrist. Accessed 12/11/16.
Solomon Carter Fuller. Accessed 12/11/16.