Image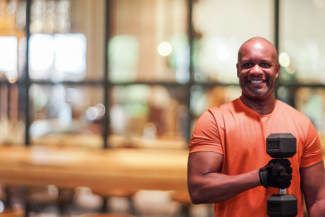 -
3:30 pm - 4:30 pm
UW South Madison Partnership
2238 South Park Street
Led by Johnny Winston, certified personal trainer, 'MEN IN MOTION' is a fitness and outreach program held at the UW South Madison Partnership office. The program focuses on gentle exercise, diet and healthy practices. The fitness component instructs participants in light stretching, aerobics and physical movement exercises.
Classes begin on August 17 and run through December 21, 2023. They are held in person Tuesdays and Thursdays, from 3:30 to 4:30 p.m.
Free and open to the public. To participate, drop in or register online.
For more information about classes or to arrange a free cab ride, please contact James Bester via email or call 608-957-4103.