Image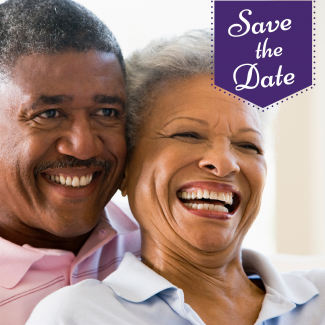 8:30 am - 2:30 pm
Wyndham Garden Hotel
2969 Cahill Main
Learn how to live life like it's golden! Join us for the 9th Annual Solomon Carter Fuller event, held each year to build awareness of Alzheimer's disease in the African American Community. This year's Brain Health Brunch will include a free community brunch, wellness fair, performance by The "Amazing Grace" Chorus, caregiver education workshops, healthy food demonstration and memory screenings. This event is free and open to the public. 
The Solomon Carter Fuller Brain Health Brunch is sponsored by the Wisconsin Alzheimer's Disease Research Center, Alzheimer's & Dementia Alliance of Wisconsin and Wisconsin Geriatric Education Center.
This event has passed. See below for information about the event.
Download a PDF of the Solomon Carter Fuller Brain Health Brunch Promotional Flyer.
Download a PDF of the Solomon Carter Fuller Brain Health Brunch program.
Featured speaker
Image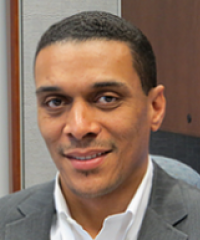 This year's guest speaker will be Carl V. Hill, PhD, MPH, of the National Institutes of Health (NIH). Dr. Hill leads the National Institute on Aging's (NIA) efforts in stimulating health disparities research related to aging. Dr. Hill is the director of the Office of Special Populations. In this position, he helps to facilitate studies focused on health disparities; supports the development of initiatives to enhance NIA's research and training efforts targeting underrepresented groups, including minorities and women; and provides advice and guidance to senior staff on health research related to special populations.
Watch a video of Dr. Carl Hill's keynote address
About Dr. Solomon Carter Fuller
Image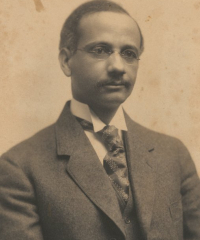 Dr. Solomon Carter Fuller (1872-1953) was the first African American psychiatrist and a pioneer in Alzheimer's disease research. He played a key role in the development of psychiatry in the 1900s. Fuller worked closely with Dr. Alois Alzheimer, whose pioneering brain research resulted in the disease being named after him.
Fuller was born in Monrovia, Liberia, in 1872, the son of Americo-Liberians and grandson of former Virginia slaves who bought their freedom and later emigrated to Liberia to help establish a settlement of African Americans. He moved to the United States in 1889 to attend college, earning an undergraduate degree from Livingstone College in Salisbury, North Carolina, and a medical degree from the Boston University School of Medicine. For much of his professional career, Fuller worked concurrently as a pathologist at Westborough State Hospital in Westborough, Massachusetts, a faculty member at the Boston University School of Medicine, and a psychiatrist in private practice. In 1904, Fuller traveled to Munich, Germany, one of five foreign doctors chosen to work with psychiatrist Dr. Alois Alzheimer at the Royal Psychiatric Hospital. During his year of study there, Fuller gained interest in neuropathology and the disease that would eventually be known as Alzheimer's disease. Upon returning to the United States, Fuller published some of the first papers in English on "presenile dementia," which would later be referred to as Alzheimer's disease.
Sources
Fuller, Solomon Carter (1872-1953). Accessed 12/11/16.
Solomon Carter Fuller: First Black Psychiatrist. Accessed 12/11/16.
Solomon Carter Fuller. Accessed 12/11/16.