The annual Alzheimer's Disease & Related Dementias Research Day is designed to encourage collaboration and promote scientific thought among faculty, students and researchers from a wide range of disciplines across the UW–Madison campus. Our 2022 event was held on April 5 at the Discovery Building and via livestream. You can view the Agenda and Program online, and you can watch video recordings of the day's presentations on the Wisconsin ADRC YouTube channel.
Speakers
Keynote speaker: Thomas Karikari, PhD
Image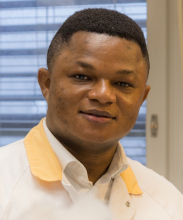 Thomas Karikari, PhD
University of Gothenburg and University of Pittsburgh Alzheimer's Disease Research Center
Presentation title: "Blood Biomarkers for Alzheimer's Disease: Analyses, Interpretation and Clinical Utility"
Featured speaker: Anita Bhattacharyya, PhD
Image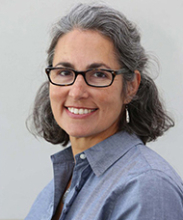 Anita Bhattacharyya, PhD
University of Wisconsin–Madison, Wisconsin ADRC REC Scholar
Presentation title: "Modeling Neurodevelopment and Neurodegeneration in Down Syndrome with Stem Cells"
Lightning Speakers
Hailey Feinzig, undergraduate neurobiology honors student in L&S, Saha Lab, "The impact of APP C-terminal editing on endosomal/lysosomal pathway dysfunction in Down Syndrome fibroblasts"
Saniya Khullar, PhD student in biomedical data science, Daifeng Wang Lab, "Multi-omics gene regulatory networks linking risk SNPs and neuroimmunology to Alzheimer's phenotypes"
Akshay Kohli, PhD student in neuroscience training program, Bendlin Lab, "Higher cortical myelin is associated with worse performance on cognitive tests: Findings from the Alzheimer's Disease Connectome Project"
Alexis R Nelson, undergraduate neurobiology and psychology student, Okonkwo Lab, "The Association of Vascular Endothelial Growth Factor and Vascular Resistance in Individuals at Risk for Alzheimer's Disease" 
Adrienne L. Johnson, PhD, assistant professor, University of Wisconsin School of Medicine and Public Health Department of Medicine and Center for Tobacco Research and Intervention, "Motivating Alzheimer's Disease and Related Dementia Risk Reduction Behaviors in Older Adults: Motivational Cessation Message Development Findings"
Poster Session Winners
Best Fellow, Post Doc, or Research Scientist Poster: Natascha Merten, "Associations of Sensory and Motor Functions in Midlife with Longitudinal Blood-Based Biomarker Levels of Alzheimer's Disease and Neurodegeneration"
Best Graduate Student or Research Specialist Poster: Katie Zarbock, "Trimethylamine N-oxide reduces plaque intensity and neurite density in 5XFAD murine Alzheimer's disease model"
Best Undergraduate Student Poster: Brook Schroeder, "Antemortem-postmortem correlates of 4D-Flow MRI in cerebral vessels"
Fan Favorite Poster: Lianlian Du, "Trajectories of cognitive performance in late middle-aged adults: Bayesian random change point mixed model analysis in WRAP"
Contact
If you have questions about Alzheimer's Disease & Related Dementias Research Day , contact Sheryl Spensley, Wisconsin ADRC research education coordinator.
To receive emails about this event and other AD-related research news, join the Alzheimer's Disease Research News email list by sending an email to: ad_research_news+subscribe@g-groups.wisc.edu