Image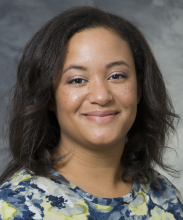 COVID-19 Special Series The pandemic has placed a significant strain on the mental, social, and physical wellbeing of many caregivers, as well as individuals with cognitive decline. Our guest discusses COVID-19's impact on underserved communities, offers communication tips, and reminds people to practice self-care. Guest: Andrea Gilmore-Bykovskyi, PhD, RN, University of Wisconsin-Madison School of Nursing 
Episode Topics: 
Caregiver considerations for a pandemic. 2:31
Self Care for caregivers. 6:05
How the pandemic is affecting caregivers from underserved communities. 10:55
Recommendations for caregivers when planning a trip to a medical facility. 13:51
Advice for families trying to communicate with loved ones who are hospitalized. 15:36
Tips for communicating with loved ones in a care facility. 17:43
What caregivers should know for the future. 21:05 
Show Notes: All of the important issues happening right now cannot be fully covered, so we strongly encourage you to go to trusted sources for specific information, such as the U.S. Centers for Disease Control and Prevention, your state and local health department websites, and the Alzheimer's Association. You can also find resources on our website, and that of the Wisconsin Alzheimer's Institute. For other interesting and important stories on the COVID-19 pandemic, I would recommend my colleague at UW Health Jonathan Kohler, MD, MA, of the Surgery Sett podcast who has a special series called The Frontlines of COVID.