Image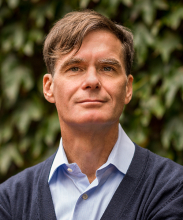 Dr. Jason Karlawish joins the podcast for the third installment in our series on his new book, "The Problem of Alzheimer's: How Science, Culture, and Politics Turned a Rare Disease Into a Crisis and What We Can Do About It". In this episode, Dr. Karlawish discusses the healthcare system's role in Alzheimer's disease and what it needs to do better to care for individuals with dementia and help them live well. Guest: Jason Karlawish, MD, co-director, Penn Memory Center
Episode Topics:
What did you learn about the healthcare system in your work with Beverly and Darren Johnson? 1:33
What do we need in healthcare to better care for individuals with cognitive impairment? 3:25
Do we need more memory care specialists in the field, or can primary care physicians do this work? 5:32
How do we encourage more individuals into enter the geriatric care medical field? 7:38
How do we increase the number of memory centers and how should they function within our current healthcare system? 9:22
Why is it important to discuss delirium? 11:14
What does a multidisciplinary team offer in dementia care? 13:03
What services and supports do you envision for the healthcare system? 14:57
The importance of being respectful in communication and interaction with older adults. 18:06
What did you learn from working with Dr. Jeffrey Kaye from the Oregon Center for Aging and Technology (ORCATECH)? 20:34
What role does our government have in addressing this humanitarian crisis? 23:13
Learn more about Jason Karlawish's book
Find Dementia Matters online
Follow us on Facebook
Follow us on Twitter
Subscribe to this podcast through Apple Podcasts, Spotify, Podbean, or Stitcher, or wherever you get your podcasts.
Show Notes
Image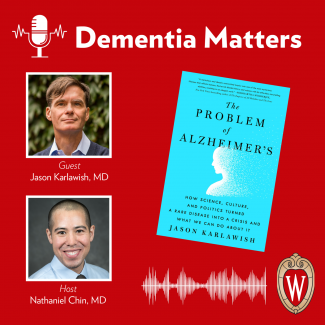 Dr. Karlawish's new book is The Problem of Alzheimer's: How Science, Culture, and Politics Turned a Rare Disease into a Crisis and What We Can Do About It. Learn more at his website.
Dr. Karlawish is co-director of the Penn Memory Center.
This is part three in a four-part series. Listen to Part 1, "The Past, Present and Future of Alzheimer's Disease Research." Listen to Part 2, "How Culture, Society and Politics Shaped Alzheimer's Disease Research."