A recent study from researchers at the University of Wisconsin School of Medicine and Public Health found that people who lived in the most disadvantaged neighborhoods were about twice as likely to have Alzheimer's disease-related brain changes at autopsy than people who lived in the wealthiest neighborhoods. One of the authors joins the podcast to discuss the research findings, the methodology behind the study, and future research directions. Guest: Ryan Powell, PhD, University of Wisconsin School of Medicine and Public Health Department of Medicine
Episode Topics:
What are social determinants of health? 1:30
What is the Area Deprivation Index? 3:28
What did your study investigate? 7:24
What did you learn from your study of brain autopsy results? 8:49
How do you think social factors interact with brain changes? 11:10
Why is access to Alzheimer's Disease Research Centers important? 13:35
What is the next step for your research? 16:44
As a society, how can we slow the development of Alzheimer's disease? 20:33
Subscribe to this podcast through Apple Podcasts, Spotify, Podbean, or Stitcher, or wherever you get your podcasts.
Show Notes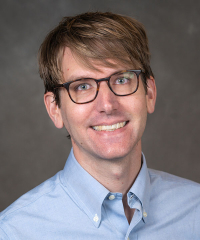 Read more about the study "Association of Neighborhood-Level Disadvantage with Alzheimer Disease Neuropathology," which was published in JAMA Network Open on June 11, 2020.
Visit the Neighborhood Atlas, an online interactive mapping tool that provides measures of U.S. neighborhood disadvantage in an easily accessible format that is free and open to everyone.