Aerobic exercise is often a recommendation for maintaining cognitive well-being, however its true connections to brain health are still being investigated to learn its effects on Alzheimer's disease. Wisconsin ADRC exercise physiologist and researcher Max Gaitán joins the podcast to discuss the recent pilot study "Protocol of Aerobic Exercise and Cognitive Health (REACH)" and the study's future research into the impact of aerobic exercise on brain health. Guest: Max Gaitán, MEd, Research Specialist, University of Wisconsin School of Medicine and Public Health Department of Medicine
Episode topics:
What were the goals for the REACH study? 1:56
Was it difficult to recruit participants for the study? 3:18
What else did you learn from your participants?  4:22
Did you see any issues with retention in participants? 5:06
What were the results of the study? 5:42
What does improved glucose metabolism in the brain mean? 6:57
Does exercise improve the health of the brain cells? 7:43
What are the goals of studying metabolomics? 8:55 
What did you define as usual physical activity? 9:47
How were the exercise targets chosen? 10:38
Are there studies researching high intensity interval training? 12:39
Subscribe to this podcast through Apple Podcasts, Spotify, Podbean, or Stitcher, or wherever you get your podcasts. 
Show Notes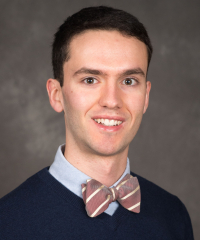 Listen to other episodes of Dementia Matters that feature members of the Okonkwo lab and exercise research: