Frontotemporal dementia (FTD) is a type of dementia caused by degeneration in the temporal and frontal lobes of the brain. Our guest discusses the symptoms, risk factors, prevalence, and course of the disease, along with information on how a doctor diagnoses FTD and what families and caregivers can do after diagnosis. Guest: Howard "Howie" Rosen, MD, behavioral neurologist at the University of California San Francisco Memory and Aging Center
Episode Topics:
A definition of Frontotemporal Dementia (FTD) 1:02
How common is FTD? 3:53
Genetic risk factors of FTD: 4:30
Non-genetic risk factors of FTD: 6:40
Symptoms of FTD: 8:40
How a clinician diagnoses FTD: 14:03
What is the course of the disease? 16:20
What to do after a diagnosis: 18:51
Family and caregiver experience of FTD: 22:36
Community support and networking: 25:53
Subscribe to this podcast through Apple Podcasts, Spotify, Podbean, or Stitcher, or wherever you get your podcasts.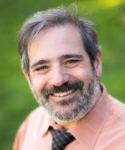 Show notes
During the interview, Dr. Rosen mentioned two groups that offer support for people with FTD and their caregivers. They are the Association for Frontotemporal Degeneration and the Alzheimer's Association. 
Learn more about Frontotemporal Disorders at the National Institute on Aging website.