Image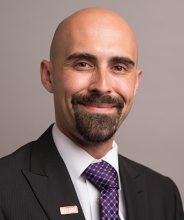 A recent study of nearly 1,800 participants from the UK Biobank found that three dietary elements — cheese, wine, and lamb — may improve long-term cognitive outcomes in aging adults. Dr. Auriel Willette, assistant professor of food science and human nutrition at Iowa State University, joins the podcast to discuss these new findings linking diet and cognitive changes. In November 2020, Willette published a study in the Journal of Alzheimer's Disease titled "Genetic Factors of Alzheimer's Disease Modulate How Diet is Associated with Long-Term Cognitive Trajectories: A UK Biobank Study," where he and his team studied the effects of particular foods on a person's brain health over time. As well as the findings surrounding cheese, wine, and lamb, they found that limiting salt intake was good for the brain, especially for those at risk for Alzheimer's disease. Discussing the field of nutritional research, his prior work studying diet and brain health, and how these findings impact other recommended diets, Willette provides insight into how our current diets can impact our health and cognitive abilities later in life, allowing us to make better choices for the future.
Guest: Auriel Willette, PhD, associate professor of food science and human nutrition, Iowa State University.
Episode topics
1:34 - What sparked your interest in studying the effects of nutrition on the brain and on cognition?
4:41 - What prompted you to broaden your study to focus on overall diet and whole foods?
8:29 - Can you tell us about your prior research?
12:46 - Can you tell us a bit about the study and what you discovered?
19:48 - What do you think the mechanism is that allows cheese and alcohol to be beneficial for people's brain health?
24:28 - How do you reconcile these findings, especially those surrounding cheese, with diets like the MIND diet?
28:38 - What dietary changes have you made in your own life that you might recommend for protecting your brain health?
Show Notes
Find out more about Dr. Willette by reading his bio from Iowa State University.
Learn more about Dr. Willette's study at this article by Iowa State University.
Read the full study, "Genetic Factors of Alzheimer's Disease Modulate How Diet is Associated with Long-Term Cognitive Trajectories: A UK Biobank Study."
Find us Online - Dementia Matters Website | ADRC Facebook | ADRC Twitter