Image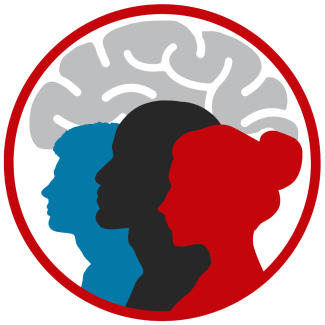 4:30 pm - 7:30 pm
Middleton Performing Arts Center
2100 Bristol Street
Watch the 2023 Fall Community Conversation recording
Free and open to all, this free community educational event will offer news about cutting-edge research in Alzheimer's disease and provide information to help people improve brain health and live healthier lives. The 2023 Fall Community Conversation will feature University of Wisconsin faculty discussing new treatment options for Alzheimer's disease. The event will begin with a healthy aging resource fair and refreshments and end with a Q&A panel with the evening's presenters.

Download the event flyer
Follow and share this event on Facebook
Resource fair generously co-sponsored by Dementia Friendly Middleton/West Madison.
2023 Event Schedule
4:30–5:30 p.m. Resource fair and refreshments
5:30–7:30 p.m. Featured speakers and Q&A panel
Cynthia Carlsson, MD, MS, is a geriatrician at the William S. Middleton Memorial Veterans Hospital in Madison, Wisconsin, where she treats veterans with dementia and memory issues. She is the Clinical Core leader and a co-leader for the Biomarker Core in the Wisconsin ADRC and serves as director of the Wisconsin Alzheimer's Institute (WAI). 
Shenikqua Bouges, MD, is a memory care geriatrician and faculty member in the Division of Geriatrics and Gerontology within the Department of Medicine. Bouges specializes in memory assessments, dementia and geriatric medicine.
Jack Temple, PharmD, MS, CPEL, is the senior director of Pharmacy at UW Health, and an associate clinical professor at the UW School of Pharmacy. He is an expert in using automation and technology and has successfully implemented strategies that have enhanced the efficiency and effectiveness of pharmacy services. In an ever-evolving healthcare landscape, Temple has implemented innovative solutions that drive patient safety and satisfaction by developing new clinical programs, advancements in medication therapy management and adopting technology-driven initiatives. 
Generously Sponsored By:

Watch recordings from the 2022 Fall Community Lecture
Blood-Based Biomarkers, Risk and Protective Factors of Alzheimer's Disease (Full lecture recording)
Part 1: Watch "Sleeping Your Way to Better Brain Health," by Steven Barczi, MD
Part 2: Watch "Is the Future Now? Blood-Based Biomarkers in Alzheimer's Disease," by Nathaniel Chin, MD
Part 3: Watch "Know Your Numbers for Cardiovascular and Brain Health," by Cynthia Carlsson, MD, MS