Image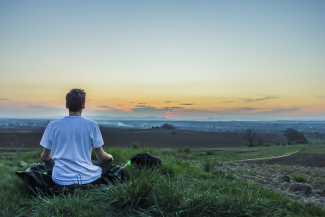 10:00 am - 12:00 pm
UW South Madison Partnership Office
2312 S. Park St.
Madison WI, 53713
Megan Zuelsdorff, PhD, is assistant professor with the UW School of Nursing and an investigator in the Wisconsin ADRC. She researches modifiable risk factors and community-tailored interventions that reduce risk for Alzheimer's disease and related dementias. Dr. Zuelsdorff will explain how stress can negatively impact brain health and offer strategies for coping and stress management. View a PDF flyer for Manage Stress and Improve Coping Skills for a Healthier Mind.
Healthy Living with Mild Cognitive Impairment (MCI) is a support and education series for patients and families. Classes are held quarterly. The program is free and open to the public.
Dr. Nathaniel Chin, a memory clinic doctor with UW Health, is medical director of the series. Healthy Living with MCI is co-sponsored by the Alzheimer's Association South Central Wisconsin chapter.
Registration
Registration is free. Contact Susie Fernandez to reserve your spot by August 19: (608) 265-0407 or sfernandez@medicine.wisc.edu