Image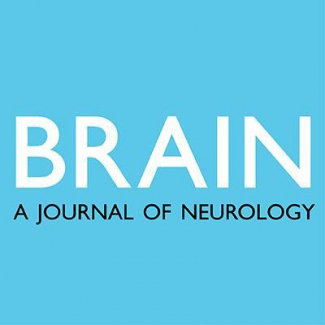 Individuals with elevated levels of amyloid and tau proteins in the brain exhibited a cognitive decline rate three times faster than those with just one or no elevated biomarker levels, according to a study from the University of Wisconsin School of Medicine and Public Health. Amyloid and tau are measurable substances in the brain that are biological markers (or biomarkers for short) for Alzheimer's disease.
The study, "Amyloid and tau imaging biomarkers explain cognitive decline from late middle-age," was published on December 27, 2019, in Brain: A Journal of Neurology, an Oxford Academic journal. The study was led by Tobey Betthauser, PhD, a scientist within the Wisconsin Alzheimer's Disease Research Center.
"A key contribution to this study is how relatively young the participants were compared to other studies," Betthauser says. "It provides early evidence that the combination of amyloid and tau protein deposits are detrimental to cognitive decline during the preclinical phase of Alzheimer's disease."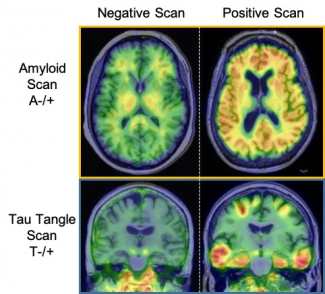 The research examined over 150 initially unimpaired individuals from the Wisconsin Registry for Alzheimer's Prevention (WRAP). These participants engaged in cognitive performance tests as a part of the longitudinal WRAP study, and this information was compared to Alzheimer's disease biomarker levels in the brain. The WRAP study is one of the world's largest and longest running studies involving individuals at risk for Alzheimer's disease.
Though cognitive decline was found to be linked to the presence of both amyloid and tau biomarkers, other middle-age health factors like blood pressure and insulin levels did not differ between those with or without elevated amyloid and/or tau. Follow-up analyses are currently underway to determine the potential relationships between these health factors and cognitive decline in the presence or absence of amyloid and tau biomarkers. 
This study comes at a time when Alzheimer's disease drug trials have attempted to target the beta-amyloid protein to slow the spread of the disease with varying success, including the recent aducanumab from Biogen.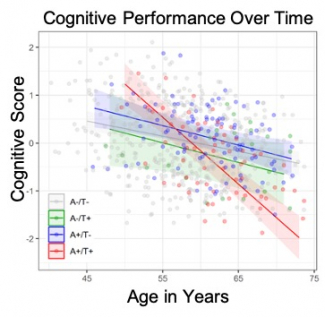 "Though many recent drug developments have solely targeted the beta-amyloid protein, this research indicates that targeting both amyloid and tau proteins may be key in preventing the onset of the disease," Betthauser says.
In a recent episode of the Dementia Matters Podcast, Betthauser discussed the paper with host Dr. Nathaniel Chin and guest Dr. Rebecca Koscik. You can listen to the episode on our website or through Apple Podcasts, Spotify, or wherever you get your podcasts.  
Co-authors from the Wisconsin Alzheimer's Disease Research Center include Erin Jonaitis, Samantha Allison, Karly Cody, Claire Erickson, Howard Rowley, Charles Stone, Kimberly Mueller, Lindsay Clark, Cynthia Carlsson, Sanjay Asthana, Nathaniel Chin, Bradley Christian and Sterling Johnson.
Story by Tyler Fox