Image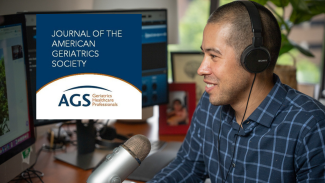 Nathaniel Chin, MD, discusses the impact of new Alzheimer's treatments in memory care in a commentary published in the Journal of the American Geriatrics Society. Written alongside Drs. Eric Widera, Sharon Brangman and Jason Karlawish, the commentary focuses on geriatricians' role in memory care as monoclonal antibody (MAB) therapies make their way into clinical practice.
"The hesitant geriatrician may question the magnitude of these drugs' benefits and whether these benefits are worth their risks, but a well-informed patient may see these same data and want to pursue treatment," they write. "It is not despite but because of patients like these that we geriatricians need to be involved in every step of the appropriate use of these drugs."
The commentary follows numerous approvals for MAB therapies by the U.S. Food and Drug Administration (FDA). In June 2021, the FDA approved aducanumab. In July 2023, the U.S. FDA granted Leqembi (lecanemab-Irmb) full approval following its accelerated approval in February 2023.
"Monoclonal anti-amyloid antibodies for the treatment of Alzheimer's disease and the hesitant geriatrician," was published online in the Journal of the American Geriatrics Society on November 1, 2023.