Image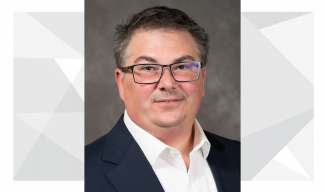 Transgender and gender nonbinary adults in the United States are more likely to report worsening memory and thinking, functional limitations, and depression compared to cisgender (non-transgender) adults, according to two studies reported today at the Alzheimer's Association International Conference (AAIC) 2021 in Denver and virtually. One of the studies was authored by Nickolas H. Lambrou, PhD, assistant scientist in the Gleason Lab, who found depression and cognitive disability was higher among transgender and gender nonbinary adults.
Little is known about Alzheimer's disease, dementia and cognitive impairment among transgender adults. However, it is known that transgender adults experience a greater number of health disparities considered risk factors for dementia — including higher cardiovascular disease, depression, diabetes, tobacco/alcohol use and obesity — and the social inequities experienced by transgender adults are also linked to an increased risk of cognitive impairment.
Using data from the 2019 Behavioral Risk Factor Surveillance System (BRFSS), Lambrou and colleagues examined associations between health conditions, cognitive disability and gender identity. Of respondents providing a gender identity (n=231,414), 955 identified as transgender or gender nonbinary (TNB).
The researchers found prevalence of depression was significantly higher for transgender and nonbinary adults (37%) compared to cisgender adults (19.2%). Additionally, reports of cognitive disability were significantly higher in TNB respondents (24.7%) compared to cisgender respondents (10.5%). Nonbinary respondents reported the highest proportion of depression (49.6%) and cognitive disability (30.5%) compared to all other gender groups. The analysis also suggested that men, whether transgender or cisgender, were more likely to report cognitive disability associated with depression compared to other groups. However, it is important to note that cisgender men also reported the lowest proportions of depression (14%) and cognitive disability (9.4%) compared to all other gender identity groups.
"This research demonstrates that the cognitive health of transgender or gender nonbinary adults is different than cisgender adults, and that there are health differences within the TNB population. Notably, TNB respondents reported depression and cognitive disability at more than twice the rate of cisgender adults," Lambrou said.
"These rates are concerning because cognitive disability may be a risk factor or early indicator of Alzheimer's or other dementia. Further research is needed; it is critical that researchers include measures to identify TNB participants so we have an accurate representation of their health and health behaviors," Lambrou added.
Read the full press release, "Transgender Adults More Likely to Experience Subjective Cognitive Decline, Depression," from AAIC, published on July 28, 2021.
This research was covered in multiple news outlets. Being Patient published "Transgender and Nonbinary Adults More Likely to Develop Alzheimer's Symptoms" on July 28, 2021. EdgeMediaNetwork published "New Research Reveals Cognition Disparities Among Transgender and Non-Binary Adults" on July 28, 2021.
Read more about the UW at AAIC 2021.
Photo caption: Nickolas H. Lambrou, PhD
Article updated on July 29, 2021.