Image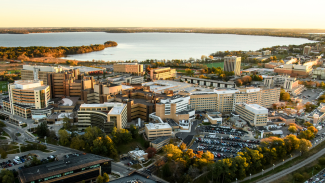 Throughout the COVID-19 pandemic, the Wisconsin ADRC worked to balance good scientific research with participant and staff safety. We followed a "safety first, science second" approach that allowed us to continue research while also minimizing our participants' risk of infection from the coronavirus. As the availability of COVID-19 vaccines expanded, the Clinical Core study team resumed in-person study visits. In-person visits are critical to our research because of the meaningful data they provide, particularly through cognitive test results, blood tests and biomarkers (MRI scans, PET imaging and lumbar punctures). Additionally, we encourage study partners to attend with research participants for part of each visit. This is helpful to our research because it allows our coordinators to conduct the study partner aspect more quickly, increasing research reliability and efficiency.
Other items to note:
Questions? Contact us for more information.