Tobey Betthauser, PhD
Tobey Betthauser, PhD
Image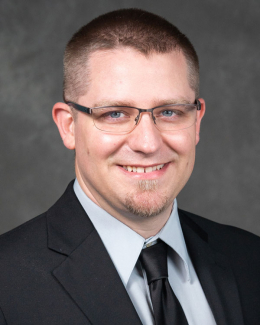 Assistant Professor
Department of Medicine
Division of Geriatrics and Gerontology
Education
BA, Physics, State University of New York–Plattsburgh
MS, Medical Physics, University of Wisconsin–Madison
PhD, Medical Physics, University of Wisconsin–Madison
Postdoc, Neurodegenerative Disease Biomarkers, Cognition and Neuropathology, University of Wisconsin–Madison
Professional Activities
Dr. Betthauser is an assistant professor in the Department of Medicine, Division of Geriatrics and Gerontology with affiliations in the UW Neuroscience Training Program and the UW Department of Medical Physics. He currently serves as the neuroimaging analysis leader for the Wisconsin ADRC Biomarker Core and is a member of the Wisconsin ADRC and Wisconsin Registry for Alzheimer's Prevention (WRAP) executive committees.
Outside of the University of Wisconsin, Dr. Betthauser is an executive committee member for the Alzheimer's Association Neuroimaging Professional Interest Area group and serves on the planning committee for the Annual Human Amyloid Imaging Conference. Dr. Betthauser's lab provides support and guidance for neuroimage processing and analyses for the Wisconsin Alzheimer's disease research program.
Research Interests
Dr. Betthauser's research is focused on developing, validating and applying new analytical methodologies to better understand the temporal events that occur in Alzheimer's disease and the connection between what can be measured with biomarkers and underlying pathological features of disease. His lab is investigating sources of temporal event differences between different aging and dementia cohorts. Dr. Betthauser's lab is also investigating imaging–pathological correlates of various antemortem biomarkers to bridge the gap between antemortem clinical, cognitive and biomarker trajectories and postmortem pathological characterization.