A good book is a great way to start an engaging conversation. The Wisconsin Alzheimer's Disease Research Center invites you to join our first-ever book club, Mind Readers. This is an opportunity for all community members, research participants and study partners to read and discuss a variety of stimulating books related to Alzheimer's disease, science, prevention and wellness.

Mind Readers book club is free and anyone is welcome to join. Members will have access to virtual lectures, discussions and special podcasts with scientists and authors related to the reading list.
 
Engage your brain and join the conversation.
How to Participate
Image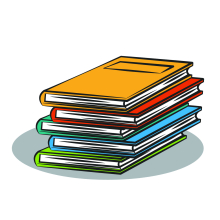 Share your details to stay informed about Mind Readers book club news and events.
Please bookmark this page and check back often for updates and Mind Readers events that you can participate in. We will also share book club news in our monthly Headlines e-newsletter and the Wisconsin ADRC Facebook page.
Would you like to recommend a book to the Mind Readers book club? Fill out and submit our online form.
Featured Books, Past and Upcoming Book Club Events
UPDATE: The next Mind Readers book club discussion will take place in early 2023 and will cover Why We Sleep: Unlocking the Power of Sleep and Dreams by Matthew Walker, PhD. Watch this page for more details.
---
Finding the Right Words: A Story of Literature, Grief, and the Brain by Cindy Weinstein, PhD, and Bruce L. Miller, MD
Authors Cindy Weinstein and Bruce Miller intertwine literature, memoir and science to tell the story of Cindy's experience with her father's dementia. Weinstein is a professor of literature at the California Institute of Technology in Pasadena, California, and Miller is a neurologist and director of the Memory and Aging Center at the University of California, San Francisco. Their unique experiences and perspectives provide a moving, enriching understanding of Alzheimer's disease.
Watch the recorded discussion between moderator Art Walascek, MD, host Nathaniel Chin, MD, and guest authors Cindy Weinstein, PhD, and Bruce L. Miller, MD, from the Mind Readers event that took place on July 13, 2022.
Learn more:
---
The Immortal Life of Henrietta Lacks by Rebecca Skloot
The Immortal Life of Henrietta Lacks by Rebecca Skloot is a book about an African American woman who was diagnosed with cervical cancer in 1951. During her treatment at Baltimore's Johns Hopkins Hospital, doctors took tissue samples from her cervix without her knowledge and used that tissue to grow cells in the lab. Those cells became one of the most important tools in medicine, vital for developing the polio vaccine, cloning, gene mapping, in vitro fertilization and more. Henrietta's cells have been bought and sold by the billions, and she remained virtually unknown until this book was published.
Watch the recorded discussion between moderator Dr. Willie Larkin, director of strategic partnerships, Madison Metropolitan School District, and several guest panelists, from the Mind Readers event that took place on March 23, 2022.
Learn more
Special thanks to Derrick Smith, senior director of external relations, partnerships & development, Division of Diversity, Equity & Educational Achievement at UW–Madison and Dr. Carey Gleason, associate professor, Department of Medicine, Division of Geriatrics and Gerontology at UW School of Medicine and Public Health.
This event was co-hosted by A Room of One's Own bookstore located at 2717 Atwood Avenue in Madison, WI. They are offering readers 10% off this title. When shopping in-store, mention the Mind Readers book club discount. When shopping online, use promo code: MINDREADERSCLUB
---
High-Octane Brain: 5 Science-Based Steps to Sharpen Your Memory and Reduce Your Risk of Alzheimer's by Michelle Braun
From a Harvard- and Yale- trained neuropsychologist and a national leader in the field of brain health, Dr. Michelle Braun presents a science-backed program to boost memory and dramatically decrease the risk of Alzheimer's in five steps. Watch the recorded discussion between Dr. Lindsay Clark and Dr. Michelle Braun from the Mind Readers event that took place on September 22, 2021.
Learn more
---
The Problem of Alzheimer's: How Science, Culture, and Politics Turned a Rare Disease into a Crisis and What We Can Do About It by Jason Karlawish
Dr. Jason Karlawish blends history and science to detail the most important breakthroughs in diagnosing and treating Alzheimer's disease. He also offers an argument for how we can live with dementia and proposes reforms we can make as a society that would give caregivers and patients better quality of life. Watch the recorded discussion between Dr. Nathaniel Chin and Dr. Jason Karlawish from the first-ever Mind Readers event from July 7, 2021.
Learn more
---
Benefits of Reading
Recommended Reading
Image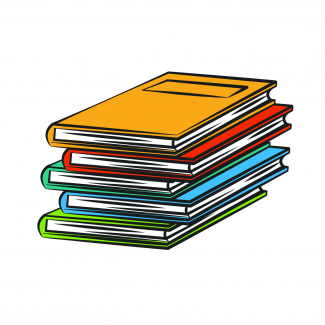 A Loving Approach to Dementia Care, by Laura Wayman
A Series of Catastrophes and Miracles: A True Story of Love, Science, and Cancer, by Mary Elizabeth Williams
A Tattoo on My Brain, by Daniel Gibbs with Teresa H. Barker
Before I Forget: How I Survived a Diagnosis with Younger-Onset Dementia, by Christine Bryden
Before I Forget: Love, Hope, Help, and Acceptance in Our Fight Against Alzheimer's, B. Smith and Dan Gasby.
Creating Moments of Joy: Along the Alzheimer's Journey, by Jolene Brackey
Dementia Reimagined: Building a Life of Joy and Dignity from Beginning to End, by Dr. Tia Powell
Don't Say a Word!: A Daughter's Two Cents by Elizabeth Roper Marcus
Gray Matters: Finding Meaning in the Stories of Later Life by Ellyn Lem
High-Octane Brain, by Dr. Michelle Braun
I Like You Just Fine When You're Not Around, by Ann Wertz Garvin
The Immortal Life of Henrietta Lacks, by Rebecca Skloot
Keep Sharp: Build A Better Brain At Any Age, by Dr. Sanjay Gupta
The Last of the Doughboys: The Forgotten Generation and Their Forgotten World War, by Richard Rubin
MIND Diet for Healthy Brain Aging, by Dr. Martha Clare Morris
Mom's Gone Missing: When a Parent's Changing Life Upends Yours, by Susan A. Marshall
My Two Elaines: Learning, Coping, and Surviving as an Alzheimer's Caregiver, by Martin Schreiber
Nice to Meet You … Again: Empowering Children to Find Joy and Understanding in Loved Ones with Dementia, by Suzanne Bottum-Jones
The Problem of Alzheimer's: How Science, Culture, and Politics Turned a Rare Disease into a Crisis and What We Can Do About It, by Jason Karlawish
Remember, by Lisa Genova
Six Steps to Managing Alzheimer's Disease and Dementia: A Guide for Families, by Dr. Andrew Budson and Dr. Maureen O'Connor
The Soul of Care: The Moral Education of a Husband and a Doctor, by Dr. Arthur Kleinman
Why We Get Sick: The Hidden Epidemic at the Root of Most Chronic Disease―and How to Fight It, by Dr. Benjamin Bikman
Previous Book Club Selections and Discussions
The Problem of Alzheimer's: How Science, Culture, and Politics Turned a Rare Disease into a Crisis and What We Can Do About It by Jason Karlawish
High-Octane Brain: 5 Science-Based Steps to Sharpen Your Memory and Reduce Your Risk of Alzheimer's by Michelle Braun