In this bonus episode, we continue our conversation with Dr. Howie Rosen on Frontotemporal Dementia (FTD). On last week's episode, Dr. Rosen spoke on the genetic risk factors, trajectories and family caregiving experiences of FTD. Now, our conversation turns to the research looking into how the disease affects self-awareness, biomarkers and early detection, as well as ways people can volunteer for a research study. Guest: Howard "Howie" Rosen, MD, behavioral neurologist at the University of California San Francisco Memory and Aging Center
Episode Topics:
        FTD and self-awareness: 1:10
        Research into biomarkers for Frontotemporal Dementia: 4:42
        How can people help the research: 11:40
Subscribe to this podcast through Apple Podcasts, Spotify, Podbean, or Stitcher, or wherever you get your podcasts.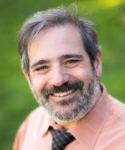 Show Notes
Make sure to listen to our full-length interview with Dr. Howie Rosen, "Understanding and Managing Frontotemporal Dementia." That episode covers symptoms, risk factors, diagnosis, and what families and caregivers can do after diagnosis.
Dr. Rosen mentioned a few resources where people could find information about volunteering for a FTD study. They are the FTD Disorders Registry and Genetic Frontotemporal dementia Initiative (GENFI).
Learn more about Frontotemporal Disorders at the National Institute on Aging website.