As intermittent fasting has risen in popularity over the last decade, researchers have been exploring its long-term effects on physical health. Dr. Mark Mattson joins to discuss his research on metabolic switching, caloric restrictions, and the cognitive benefits from intermittent fasting. Guest: Mark P. Mattson, PhD, Johns Hopkins University School of Medicine, Department of Neurology
Episode Topics:
Defining Intermittent fasting: 1:08
How long does it take for a metabolic switch? 2:02
How is this process different from normal dietary recommendations? 3:44
What did you find in your research on the effects of intermittent fasting on health? 5:36
Are there cognitive benefits to intermittent fasting? 8:12
Can intermittent fasting and caloric restrictions improve the brain's health? 9:49
How does our modern lifestyles affect our brain and overall health? 16:07
Is there any evidence that one way of intermittent fasting is better?17:54
Are there any long-term consequences of intermittent fasting? 20:30
What do you do in your life to improve your brain health? 22:39
Subscribe to this podcast through Apple Podcasts, Spotify, Podbean, or Stitcher, or wherever you get your podcasts.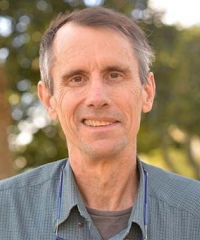 Show Notes
The New York Times interviewed Dr. Mattson for the article "The Benefits of Intermittent Fasting," which was published online on February 17, 2020.
Read "Effects of Intermittent Fasting on Health, Aging, and Disease" published December 26, 2019, in The New England Journal of Medicine. (Free account required.)