Advancing discovery and collaboration in Alzheimer's Disease and Related Dementias: From pathology to patient care
The annual Alzheimer's Disease and Related Disorders Research Day is designed to encourage collaboration and promote scientific thought among faculty, students and researchers from a wide range of disciplines across the UW–Madison campus. Mark your calendar for Alzheimer's Disease and Related Disorders Research Day 2021, when we will host a diverse array of AD and ADRD presenters as well as networking opportunities.
March 17-18, 2021
12:00 - 5:00 p.m. each day
this two-day event will be held virtually
Meet our keynote speaker
Image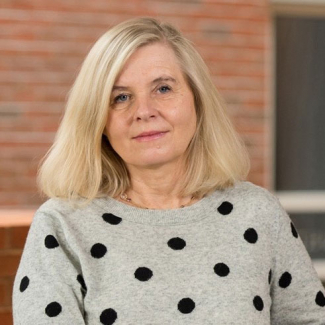 Maiken Nedergaard, MD, DMSc, is professor of neurosurgery, neurology and neuroscience and co-director of the Center for Translational Neuromedicine and Division of Glial Disease and Therapeutics at the University of Rochester Medical Center, as well as professor of glial cell biology and co-director of the Center for Translational Neuromedicine at the University of Copenhagen.
Dr. Nedergaard will offer the keynote presentation "Brain Fluid Transport — A Role in Neurodegeneration?" at 12:20 p.m. CST on March 17. (See full event Agenda below.)
Dr. Nedergaard is a pioneer in the field of neuroglial signaling and the leading figure in glial biology and pathophysiology. She was the first to show that astrocytes can transmit calcium signals to neurons; that astrocytes regulate inhibitory neurotransmission; that they communicate by purinergic signaling; that in the live brain they are activated by sensory stimulation; and that they regulate cerebral perfusion. Nedergaard also showed that astrocytes control the extracellular ion composition and thereby by a simple, yet powerful mechanism, can control neural circuit activity. Her collaborative studies revealed that the size and complexity of astrocytes increases across phylogeny, and that engraftment of human astrocytes enhances the cognitive performance of mice. Clinically-trained, she has identified a role of astrocytic pathology in spinal cord injury, epilepsy, ammonium toxicity, glioma invasion and activation of astrocytes in deep brain stimulation. Yet, her notable discovery is of the (glia-lymphatic) glymphatic system, a brain-wide fluid clearance system. She showed that the glymphatic system is activated during sleep and clears waste metabolites. Glymphatic transport declines in aging, chronic diseases, and sleep disturbances, thus linking its failure to an increased risk of dementing illness. 
Her most recent work has highlighted glymphatic transport as the basis for acute post-ischemic cerebral edema, a revelation that has breathed new life into modern therapeutic approaches. In sum, Nedergaard's work has revealed that astrocytes are active participants in higher brain function and critical causal contributors to brain disease, while laying out clear paths to fundamentally new therapeutic avenues going forward.